JOIN THE ALL NEW SCRUB CLUB UNLIMTED.
MONTHLY UNLIMITED WASH & DISCOUNTED OIL CHANGES FOR ONE LOW PRICE.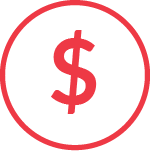 Pays For Itself
In Only A Few Visits
Members-Only Discounted Oil & Lube Services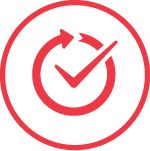 Easy Monthly
Auto Renewal
Good At All
Locations
No long-term contract
Cancel At Any Time
NEED TO UPDATE YOUR CREDIT CARD OR CANCEL YOUR PLAN?
THE SCRUB CLUB UNLIMITED OFFERS THE BEST VALUED CARE YOUR CAR DESERVES.

LIFE IS BUSY SO MAKE IT SIMPLE. WITH THE EASY MONTHLY AUTO-RENEWAL BILLING, SIMPLY SELECT THE PLAN BEST FOR YOU AND GO!

TRULY UNLIMITED CAR WASHES PLUS $6 OFF EVERY OIL CHANGE AND 10% OFF ALL OTHER SERVICES…AT EVERY VISIT!

GOOD AT ALL LOCATIONS CONVENIENTLY LOCATED THROUGHOUT MILWAUKEE, RACINE, AND WEST BEND.

THERE IS NO LONG TERM CONTRACT. YOU CAN UPGRADE OR CANCEL AT ANY TIME.
FREQUENTLY ASKED QUESTIONS
What is the Scrub-A-Dub Club Unlimited?
For one low monthly price, the Scrub Club Unlimited allows you to wash your car as often as you'd like and receive exclusive oil change & lube service discounts at every visit.
How does the Scrub-A-Dub Club Unlimited work?
Simply visit any of our locations currently offering the Scrub Club* and a team member will sign you up and place a discrete sticker in the bottom corner of your windshield. At your next visits, you simply pull up, have your Scrub Club sticker scanned, and wash away!
Why can I only join the Scrub Club Unlimited at some locations?
Great question! As we launch the new Scrub Club Unlimited, we are simply rolling out the new program location-by-location progressively through the coming weeks. For now, you may either purchase your plan onsite at a location current offering the Scrub Club or purchase it online and pick-up your Scrub Club sticker at the one of these locations. Once you do activate your membership and receive your Scrub Club window sticket, your plan can be used at ANY of our locations.
Is this a monthly charge?
Yes. Your credit/debit card will be charged each month on the same date of month as your original sign-up date.
Can I pay in cash?
No. The Scrub Club Unlimited can only be purchased using a credit or debit card.
Am I locked into a contract?
No. You can conveniently cancel at any time online. Need to cancel? Click here.
How can I update my credit card?
It's easy. Simply click here or the "Manage My Plan" button at the top of the page and make the changes you need.
How can I cancel my plan?
Absolutely. We hate to see you go, but hope you comeback soon. There is no need to visit our locations. Simply cancel your plan within 72-hours of your next billing date online here. We do not accept cancellations over-the-phone or email.
Will I receive a refund after cancelling my plan?
No, we do not issue refunds.  Your plan will remain active until your next billing date. Please note the you must cancel your plan within 72-hours of your next billing date.  
• Credit Card will be automatically charged on the same or nearest date of the month as your original sign-up date.
• Members may cancel at any time, for any reason within 72-hours of your next billing date. You may cancel online here. We do not accept cancellations over-the-phone or email. No refunds or credits will be given for partial or unused periods. If cancelled after the renewal date, your plan will remain active until the day before your next billing date.
• Scrub Club use is available during normal business hours. We reserve the right to close stores due to inclement weather, equipment issues or special events/holidays.
• Scrub-A-Dub reserves the right to cancel, amend, or change this program, pricing, products, or any plan from time to time as it deems necessary
• ONE SCRUB CLUB PLAN PER VEHICLE is allowed. If your Scrub Club Window Sticker is damaged, you may be charged $2 a new Scrub Club Window Sticker replacement. Any fraud will result in termination of the plan.